Hundreds of .edu websites link to Yóumù!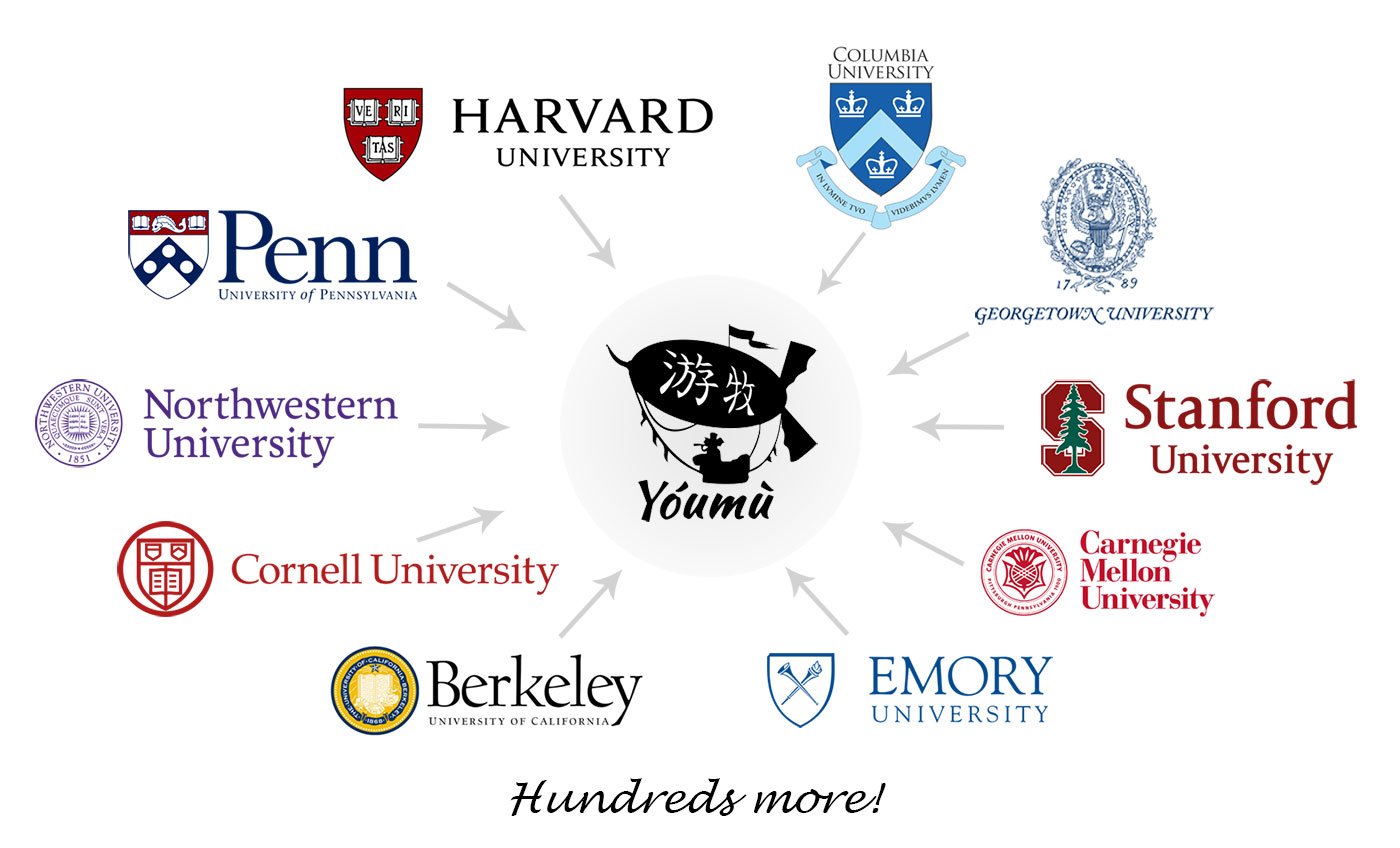 We're linked to by the most respected universities in the United States and abroad!
The majority of the universities link to us specifically for our International Jobs search. This also helps all our content rank well.
We rank high for searches related to International Jobs, various travel products, and all things travel related. We have very realistic expectations to climb even higher.
While we create content for everyone, the majority of our traffic is from the USA. Other countries that frequent our site include Canada, Australia, New Zealand, South Africa, The U.K. and other European countries.
We get thousands of unique users each month specifically looking for jobs and programs abroad.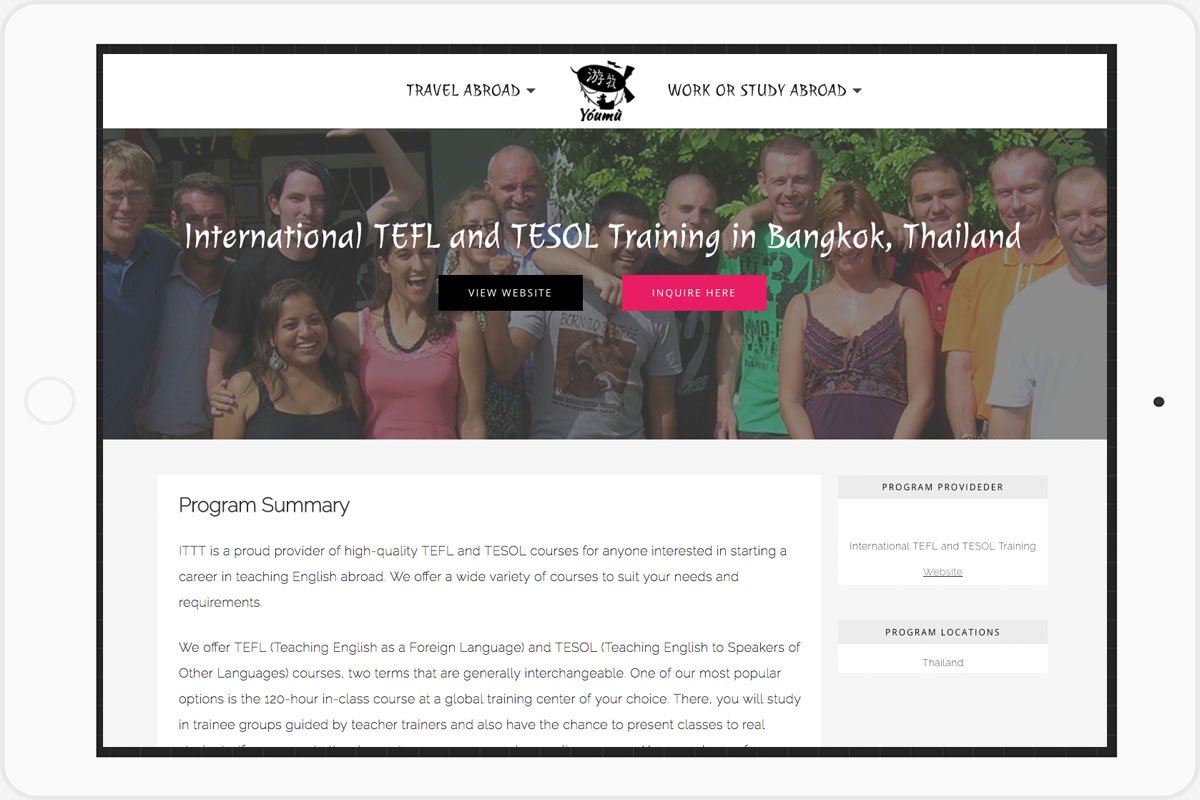 Beautiful & Convertible
Your programs or job listings are beautifully displayed on our site with conversions in mind.
Easy-To-Use Dashboard
We provide an easy to use dashboard to manage your listings.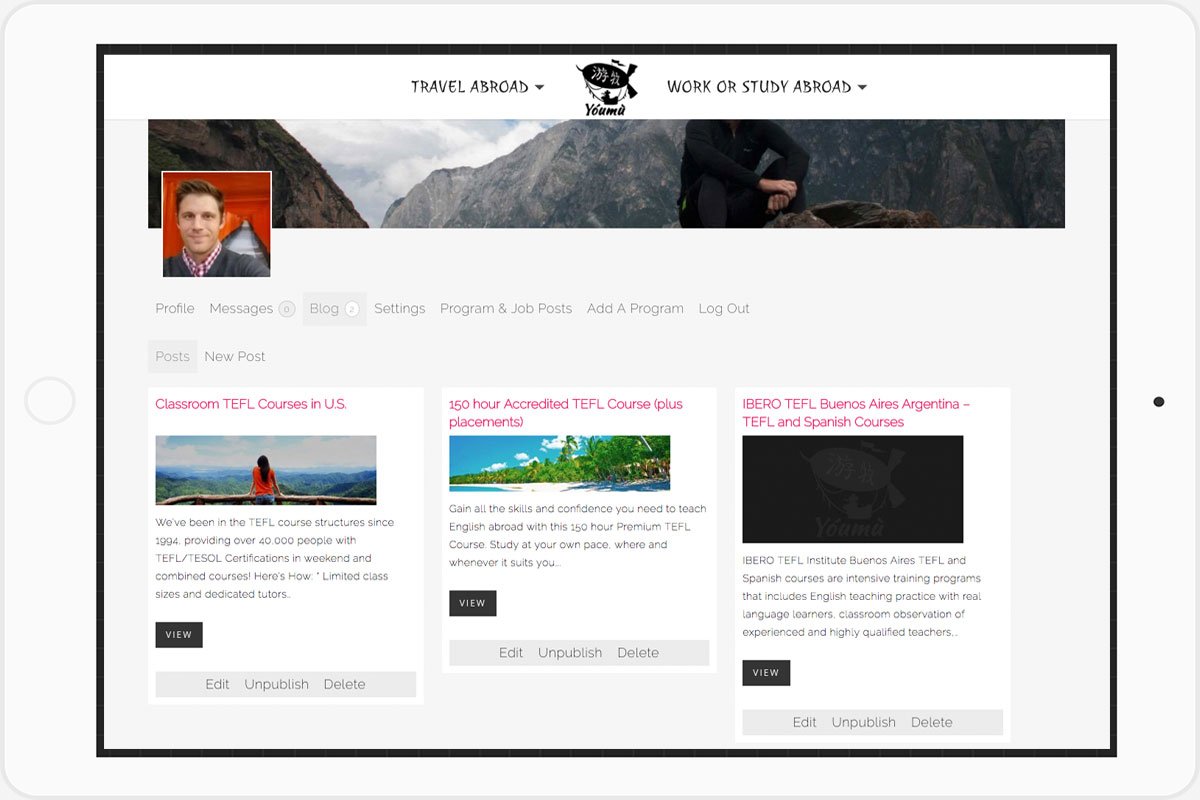 How To Partner With Yóumù
Post your Overseas Program
No upfront risk
If you already have an affiliate program then you already know how it works and how valuable it is to your bottom line.
If you don't then we may be willing to help you set one up.
Affiliate programs allow you to get targeted marketing & advertising from our site and other publisher sites like ours.
The best part is that you only pay if leads convert.
Feature an International Job
All paid job listings will display in the top of the search results.
Depending on what type of paid listing you choose your job may be featured throughout our site. This includes the homepage and the International Jobs search page.
If we think your travel product is cool or helpful then we'd be happy to sell it on our site.
Advertise or Get Reviewed
Have something helpful for a travel audience? We can help get the word out throughout our website and in some special cases, social media. We believe social media should be personal. We'll only make recommendations via social media if we've tested and/or believe it's something our audience really would benefit from in a big way.
We're always open to connect with individuals passionate about all things related to Inbound Marketing! Search Engine Optimization Specialists, Social Media Coordinators, Travel Writers, and related roles. This could include general internships, freelance gigs, or potential full time positions.
Let's Be Friends!Who wants do some cool stuff in the travel community?
Calling all Yóumù! Let's do cool stuff on and off the internet!